Kete is traditional Turkish bread pastry. It is popular in Turkey and Azerbaijan. There are a number of different kete recipes in different parts of the country. They usually take their names from the city they belong to.
How to Make Kete Pastry at Home?
This butter bread pastry belongs to the city of Erzurum, Turkey. So it is called Erzurum kete recipe. Here are the ingredients and step-by-step directions. You too can make kete bread pastry at home: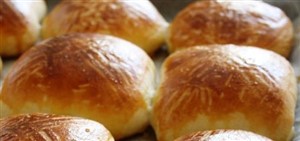 Ingredients: 4.5 glass of flour, 2 glass of warm milk, 1 glass of warm water, 1/2 glass vegetable oil, 1 egg, 1 pack yeast, 1 teaspoon salt, 1 teaspoon sugar.
For Filling: 2 glass of flour, 150 gr butter
For Undercoats: 3 tablespoons butter, 2 tablespoons vegetable oil.
Instructions:
1- Firstly prepare the filling. For that melt the butter in a pot. And add the 2 glass of flour. Fry until the color changes a little bit. Then leave it to cool.
2- Secondly prepare the dough for the kete. For that put the warm water, warm milk, sugar and yeast in a mixing bowl and mix them all. Wait 5 minutes for the the yeast to melt.
3- Thirdly add the flour gradually and knead thoroghly.
4- Now divide the dough into apple-sized pieces. Then rest them covered with wet towel for around 30 minutes.
5- Then roll the dough out in-plate size. And apply the butter and vegetable oil mixture on top with a brush.
6- Fold down one end of the dough and add a handfull o filling.
7- Roll and twist the dough and press gently with your hand.
8- Apply the same steps to all lumps.
9- Place baking paper on the tray. And then place the lumps on the baking tray.
10- As a final step, apply the egg yolk on each lump.
11- Finally bake in the pre-heated oven at 180 degrees until gold brown.