Green beans are one of the most preferred summer vegetables for their health benefits and taste. There is one way of consuming this valuable vegetable in winter just like in summer; it is by drying it. In this article, you will learn how to dry green beans by using two different methods. Thus, you too can add this healthy food to your pantry and enrich your winter diet as well.
August is the best month for drying green beans. In this month the beans will get dried in a short time compared to other months. If you skip August, you can still dry your green beans on the following hot weeks on fall yet it takes more time.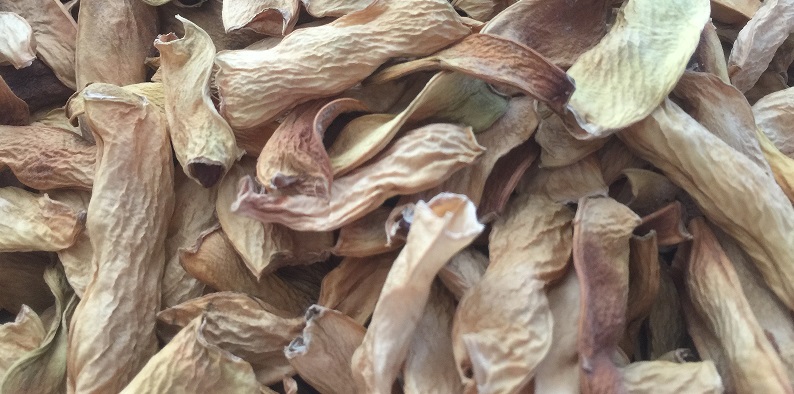 Ingredients:
Green Beans (2 kg, 1 kg for each method)
Needle and thread
Clean cloth
Taze fasulye (Her bir yöntem için 1'er kilo olmak üzere) (2 kg)
İğne – iplik
Step-by-step Instructions for Making Dried Beans
Making Dried Green Beans
Method 1: Laying on the Ground On a Piece of Cloth
In this method, after the ends of the green beans are removed, the beans are broken into approximately 3 cm. long pieces. The broken green bean pieces are spreaded thinly over the clean cloth. They are left to dry under sunshine in a balcony or terrace. It is important to mix them every now and then to make sure all parts of the pieces get enough sunshine to get dry.
Method 2: Hanging on a Sun-Soaked Wall
In this second method, the green beans are broken into 6 cm pieces after removing the both ends. A long nylon thread is threaded. All the broken bean pieces are transferred from the needle and are lined up with the thread. Nylon thread is preferred since it is stronger. When the lining up is over, the needle is removed from thread and the two ends are knotted. The bean ring is left to dry by hanging on a sun-soaked wall in the balcony or any other suitable place.
When the drying process is finished, the beans are put in flannel sacks and put to the panty. You can warm your body and enjoy its rich flavor coming from this drying process during the cold winter days.