Corn soup is one of the most promising soups belong to summer months. It is made with fresh corn which is loved by people of all ages. Corn soup is very healthy, nutritious and very yummy. This regional recipe belongs to north east region of Turkey. Here are the ingredients and step-by-step instructions for making corn soup at home:
How to Make Corn Soup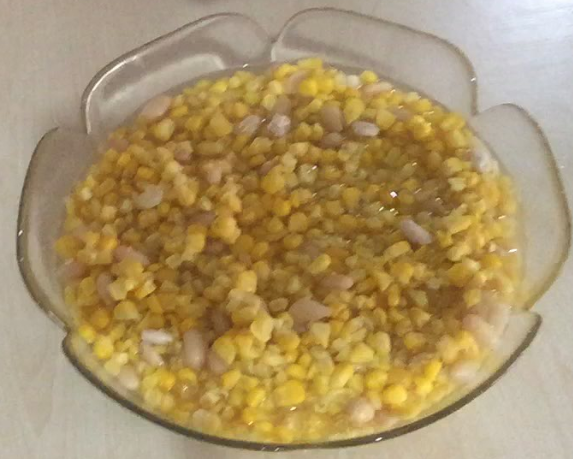 Ingredients
5 pieces of corn on the cob
1/2 cup of presoaked dry beans
1 tablespoon of salt
1/3 cup of milk (per serving)
Step-by-step Instructions for Making Corn Soup
1- First of all we start our corn soup by removing the husks of 5 pieces of corn on the cob.
2- Then we remove the corn silks.
3- Now we are ready to remove the corn kernels. For this, while we hold the corn vertically in a large bowl, we cut down with a sharp knife with our other hand as close as to the cob possible.
4- We keep rotating the corn until all kernels are removed.
5- When we finish all the corns, we'll have enough corn to make corn soup.
6- Now we can put all all the corn into a pressure cooker. Add the presoaked dry beans, 1 tablespoon of salt and lastly 2,5 liters of water.
7- Close the lid of pressure cooker and bring to a boil on medium heat. When it comes of boil, cook approximately 2 hours over low heat.
8- After 2 hours, cut the heat and wait for around 5-10 minutes for the pressure to disappear before opening the lid.
9- Transfer the corn soup to a big serving bowl.
10- Then transfer to soup serving bowl per person and add 1/3 cup milk into the soup and mix.
11- You can consume corn soup hot or cold depending on your choice.